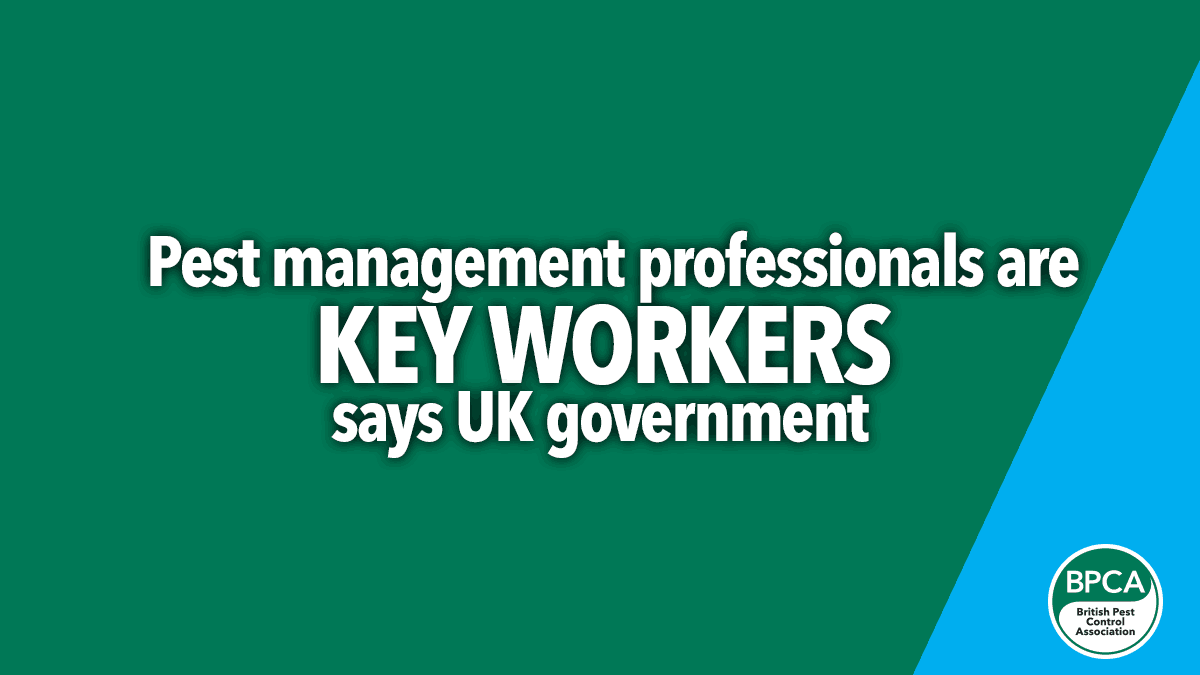 During these challenging and uncertain times, we have still been working to protect public health and safety in critical sectors including food, health and social care.
Pest Management has now been confirmed as an essential sector during the Covid-19 pandemic by George Eustice, Secretary of State for Environment, Food and Rural Affairs (Defra) and is included in the key worker list under the 'food and necessary goods' section, specifically concerning hygiene.
Pest Control is a key element in safeguarding public health and safety, and we will continue to work to provide pest free conditions without compromise to our normal high standards.
These are challenging times for all of us and we hope it isn't too long before we can all return to a more normal life. In the meantime, if you need our help, please don't hesitate to contact us in the normal way – freephone 0800 0283 703 or through the contact form on the website
Kindest regards
Robert Wilkie